Water heaters come in different shapes and sizes. They also vary based on the energy source to heat water. Natural gas heaters are one of the most effective and economical water heaters for home use and commercial purposes.
Hot water with a reasonable flow rate is a pleasure in chilly winters. All you need to comfort yourself in winter seasons is instant water at all your points of use at home or business.
Today, we are going to review the Rinnai RUC98iN water heater for domestic and commercial use.
Some Quick Facts
Model: Rinnai RUC98iN Ultra Series Indoor Natural Gas Tankless Water Heater
Heating Capacity: 9.8 Gallons per Minute
Water Consumption: 9.8 Gallons
Fuel Usage: Natural Gas or Propane
Voltage: 120 Volts
Batteries Needed: No
Usage: Indoor Only
Warranty
Residential: 12-years Limited on Heat Exchanger, 5-years on Parts, 1-year on Labor (5-years Optional on Labor)
Commercial: 5-year Limited on Heat Exchanger, 5-year on parts, 1-year on Labor (2-year optional on Labor)
Certification: Energy Star
Dimensions: 10 x 18.5 x 26 inches
Weight: 82 pounds
Color: Teal Grey
Now we will review each feature in detail
Heating Capacity and Flow Rate
Rinnai offers an amazing heating capacity of 9.8 gallons per minute. This heating capacity is enough for use at 4-5 multiple points of use at one time. It is perfect for a large family of 6 people. 9.8 gallons means that a couple of people can bath, you can do dishes in the kitchen, and wash your eatables all at one time without facing the problem of slow water.
Such a large flow rate is also perfect for medium-sized business facilities with 6-8 employees. With Rinnai, you do not need to worry about decreasing the speed of hot water in your faucets as it provides enough flow rates to meet all your demands easily.
Temperature Range
The system is perfect to be used at a temperature range of 98-140 degrees Fahrenheit for residential purposes. For commercial, the optimum range is 98-185 degrees Fahrenheit. If the average temperature range is not the same as above in your area, we do not suggest you buy this heater as it will not work efficiently, and you will not get warm water according to your desired settings.
Temperature Controls
The heater offers a digital temperature control setting, which is easy to operate. Simple on/off and temperature control buttons help you navigate the water heater, you can select your desired temperature, and the digital display with bright red light allows you to monitor the water temperature. You can also switch between Celsius and Fahrenheit temperature scales.
Gas Consumption
The heater comes with an energy star rating, making it a very efficient water heater. It has an energy factor of 0.95 and has a gas burn rating from 15,200 to 199,000 BTU.The volume of gas consumed depends upon the gallons of water you use and how much energy is needed to heat the water. Its energy consumption is very efficient as compared to other water heaters with the same flow rate.
Electricity Consumption
When the unit is in standby, it consumes only 2 watts of power. A fully functional unit can consume up to 146 watts of power in extreme weather conditions. Instead of the pilot light, there is an electric ignition system that makes it more energy efficient.
Installation
It is an indoor unit, so you cannot install outside in the open. It must be installed inside your home or facility where you are planning to get hot water. In case of outside installation, you will not be able to get the warranty from Rinnai. It has an ergonomic design and thus occupies less space when installed inside.
All the things you need to install the unit come along it. You can install the heater yourself if you are an expert at such things. However, it would be better if you hire the services of a professional plumber for installation because it involves natural gas.
If the connections are not correctly installed, gas leakage can be a safety hazard for your home or office. Rinnai also recommends that you get it installed from a certified professional.
Technical Details
The gas and water connections are ¾ inches to support a wide variety of fixtures. The heater is energy star certified, and all the materials used in the making are durable and last for a very long time. It can be used with PVC pipes or twin-pipe solutions.
Warranty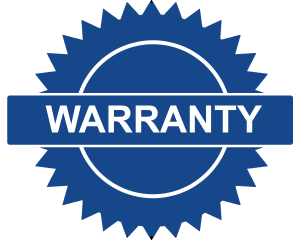 The warranty specifications have already been explained above. Rinnai offers less warranty to commercial customers as compared to residential users.
The reason behind this is the fact that homeowners use such products more carefully as compared to business users and Rinnai wants the domestic customers to get more value of their hard-earned money.
Cost Analysis
First time purchase may be a bit difficult for you, but the flow rate, ease of use, less gas consumption, effective functioning, and a comprehensive warranty cover up the cost and add the value of money to your purchase.
Rinnai water heater is not going anywhere for at least 15 years. You can buy this product with peace of mind and without any worries.
Pros and Cons
Pros
High-speed flow rate
Commercial and domestic usage
Energy efficient
Compact size
An easy and interactive control system
Soundless operation
Saves electricity
Extensive warranty cover
Cons
The temperature may drop slightly when more faucets are opened (comes to normal in a couple of seconds)
It takes almost 15-20 seconds to heat water because of a high flow rate
Not suitable for very cold temperatures
Costly as compared to other tankless heaters
Customer service may be slow at times
Our Opinion and Verdict
It is a very efficient water heater for the defined temperature range. It can easily meet the demands of a large family of 6 individuals or commercial demands of up to 8 people.
Also see: 4 Best Water Softener to use with Tankless Water Heaters
We advise that you must check the average temperature in your area before buying this heater. We recommend it to all the people who are looking for fast heated water with economical per gallon cost. We give it a rating of 9 out of 10.