A 5-stage water filtration system in one of the best ways to purify your drinking water, but it has one disadvantage; it removes the healthy minerals from your water and makes the taste flatter.
The best way to deal with this problem is to install a 7-stage water filtration system with the ability to add healthy minerals back in your water. Home Master has the perfect solution for this.
Its TMAFC water filtration is one of the best and effective 7-stage water filtration systems to provide you with healthy water for drinking, cooking, and washing eatables.
In this review, we will analyze all the features of Home Master TMAFC. This is the only guide you need to read before making the final purchase decision.
Tank capacity: 4 gallons
Filtration Capacity: 50 gallons/day
Warranty: 5 years
More Features: It's a 5-stage water filter system that removes chemicals, chlorine, chloramines, heavy metals, sediments, bacteria, and viruses from the water. This product is suitable for small/medium-sized family.
Some Quick Facts
Model: Home Master TMAFC Artesian Full Contact Undersink Reverse Osmosis Water Filter
System Capacity: 50 Gallons per day
Pressurized Tank Capacity: 4 Gallons
Number of Filters: 5
Filtration Stages: 7
Filter Lifespan: Depends on the filter (Explained in detail later on)
Warranty: 5-years limited warranty
Wastage: 4 Gallons per 1 Gallon of Pure Water
Dimensions: 20 x 16 x 13 inches
Weight: 14.1 Pounds
Color: White
Now we will discuss every feature in detail
Filtration Capacity
The filtration capacity of this system is 50 gallons of water per day. It is slightly less than the other 7-stage filtration systems available, which usually offer 75 or 100 gallons per day. 50 gallons of water per day is enough to meet the demands of a small to medium household for drinking, cooking, and washing eatables. You can also install this system for a medium business facility.
What does it Filter?
The system can provide you 98 percent of pure water with the same standard as compared to bottled water. It also adds back the necessary minerals that are filtered when your water passes from the RO membrane. It will effectively remove chemicals, chlorine, chloramines, heavy metals, sediments, bacteria, viruses, and any other harmful substances found in your water.
Filtration Process
Home Master claims that it is a 7-stage water filtration system; in reality, it is a 5 stage water filtration process. The 7 stages are accounted for the water passing twice through the re-mineralization stage and the final filter. So, the total times your water passes through 5 filters is 7.
It is a positive aspect, as you get a 7-stage filtration in the cost of 5 filters. In the long run, it becomes economical to replace five filters as compared to 7 stages. No doubt, this system misses the UV stage of the 7-stage filtration system, but once the water passes from a high-quality RO membrane, a UV stage is just icing on the top. All the stages of the filtration process are explained below
First Three Stages: The first three stages use catalytic carbon filters to ensure that there is no sediment (dust, rust, sand, silt, or dirt), chlorine, chloramines, volatile organic compounds, bacteria, viruses, and other such harmful contaminants left in your water. It also removes any unpleasant odors, cloudiness from water, and any impurity causing taste problems. Together they remove particles as small as 1 micron. These filters typically last for 22-24 months.
Fourth Stage: On the fourth stage, the RO membrane removes impurities like arsenic, fluoride, heavy metals such as lead and chromium. In this process, the good minerals in your water are also removed, such as magnesium and calcium. These minerals are essential for many functions in the human body. RO membrane lasts for 2-3 years.
Fifth Stage: On the last and fifth stage, re-mineralization takes place. The filters add back calcium and magnesium to restore the natural balance and taste of water, which was disturbed during the fourth stage. Home Master uses its patent technology (Full Contact) to pass the water twice in this stage.
All these stages work together to bring you 98 percent pure water, which is free from all the contaminants and contains vital minerals for your health.
Replacing the Filters: The filters are modular in design and do not require any housing. Replacing the filters is very easy as you have to just remove them and insert new filters. Make sure you tighten them properly to avoid any leakage.
Water Wastage
Home Master wastes a lot of water as compared to other systems. It consumes around 4 gallons of water to produce 1 gallon of pure water. You may avoid this system if you are an environmentalist.
Installation
Installing the system does not need the services of any professional plumber. All the things required to install the system are included in the purchase. This system is compact and occupies less space, so it is ideal for kitchens, which have less space under the sinks.
You would need a drill machine and a set of standard tools to complete the installation. A detailed installation guide is available in the user guide, or you can also refer to the videos available on the YouTube Channel of Home Master.
Technical Details
The connections are standard size to increase adaptability with a variety of plumbing fixtures. The optimum pressure and temperature ranges are 40-90 PSI and 40-100 degrees Fahrenheit, respectively. The pH limit for effective functioning is 4-10. All the materials used in the making are certified by NSF/ANSI.
Cost Analysis
When the running cost is broken down, it comes out to be 30$ per month. This cost is high as compared to other filters with 5 or 7-stage filtration. However, the filters have almost the double capacity of filtration and can last more time as compared to other regular filters.
Warranty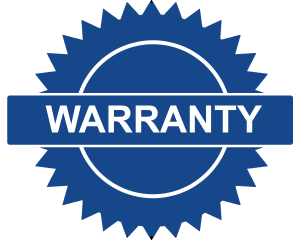 You get a limited warranty on all the parts or the complete system that may occur due to faulty materials or workmanship. The warranty does not cover filters or membranes or other usable parts. Damage to any part or product due to misuse or alteration will make the warranty void.
Pros and Cons
Pros
Full contact technology for better re-mineralization
5-year limited warranty
The double life of filters (2000 gallons, approximately) makes it very economical
Easy filter replacement
Easy installation and maintenance
Compact and occupies less space
Cons
High water wastage
Less water output as compared to other units with the same price and features
Our Opinion and Verdict
It is one of the best filtration systems for city and well water. It won't give effective results when used with any other water source. We recommend this filtration system for medium-sized households and businesses. Home Master TMAFC gets a rating of 8 out of 10. High water wastage is a serious concern for this system and keeps its ranking a bit low.